The team behind smart electric vehicle (EV) charger Optimus, Go Zero Charge, had the honour of attending the prestigious Salon Privé event at Blenheim Palace from Wednesday, August 30, to Saturday, September 2, at stand R15.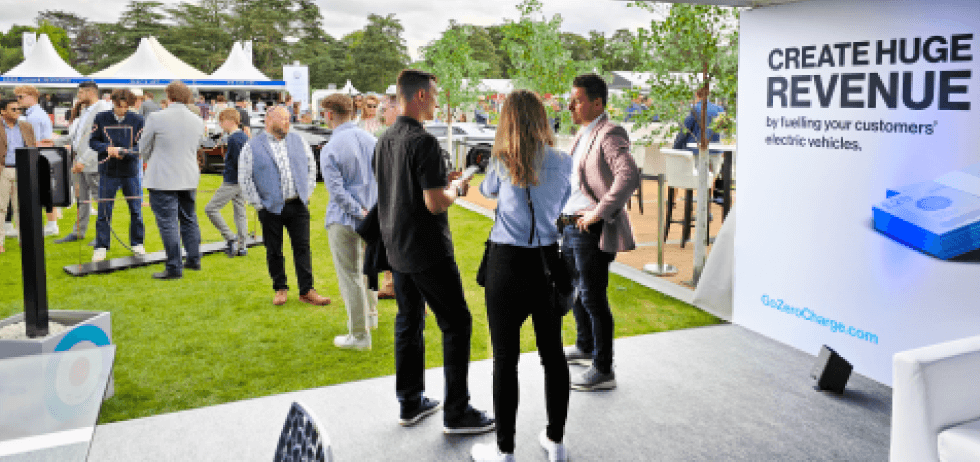 Aware of the possible juxtaposition of a smart EV charger brand attending a celebration of modern classics, supercars and hypercars, Go Zero Charge had no intention of swaying C-level executives, founders and influencers away from their favourite petrol or diesel vehicles. Rather, the team set out to engage with business leaders, thought leaders and visionaries and inform them of the current lucrative opportunity for businesses to support EV charging solutions now and earn significant supplementary income as car parks become the fuelling stations of tomorrow.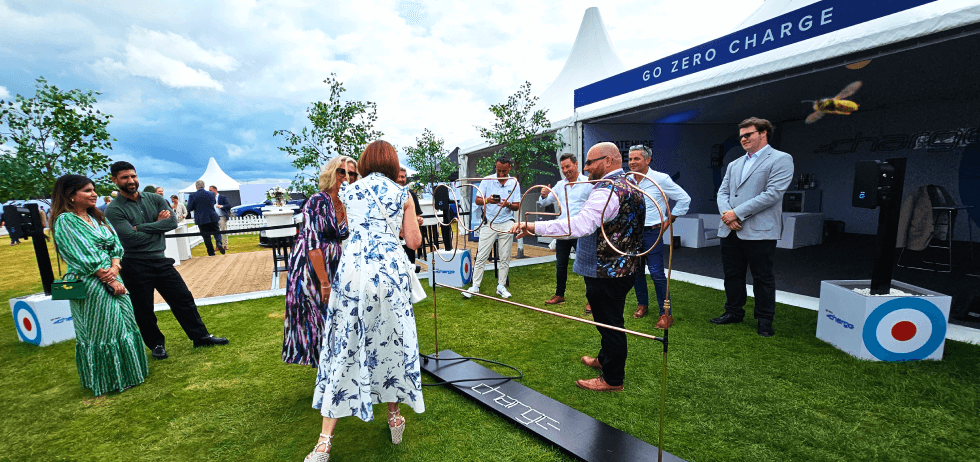 Countless attendees attempted to complete the bespoke buzz-wire game to gain three additional entries for Go Zero Charge's free competition to win an Optimus charger, plus installation worth up to £1,500. Only three people were able to complete the full challenge with zero buzzes across all four days, but plenty more were able to find success with five or less buzzes as the rules stipulated.
Peter O'Brien, Chief Marketing Officer at Go Zero Charge, commented:
"In addition to admiring the rare classic and new supercars, attending Salon Privé 2023 was a fantastic opportunity for a brand like ourselves to connect with business leaders, thought leaders and visionaries. Some people might question the presence of a smart EV charger brand at such an event but, simply put, attendees and members of Salon Privé are renowned as visionaries and even those who were sceptical about EVs realised the untapped potential of commercial EV charging in car parking bays.
"Watching attendees and members have so much fun with our buzz-wire game was one of the true highlights of the week; it was much tougher than it first appeared! We're sure that the lucky winner who walks away with their own Optimus will quickly realise that it's the smartest EV charger on the market.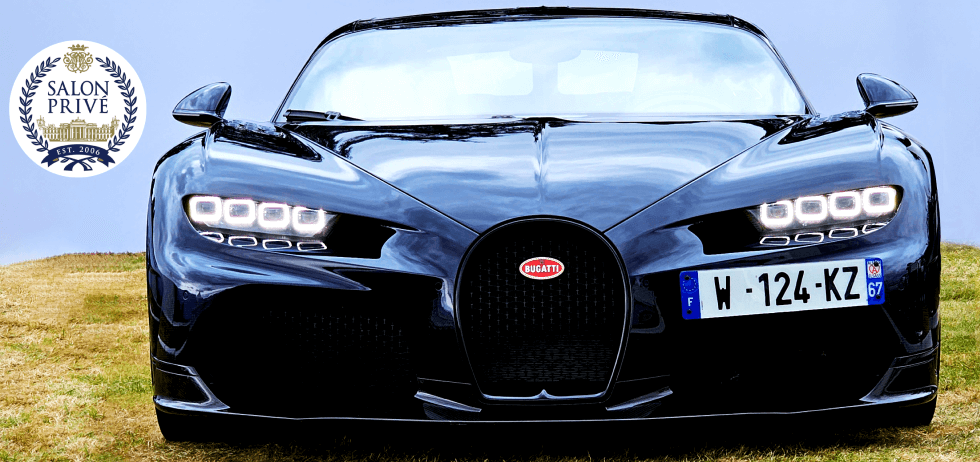 "It would be remiss to not thank all of the attendees, exhibitors and staff at this year's Salon Privé, with a special nod to our splendid neighbours Bugatti and Cooler King. We enjoyed meeting other brands to discuss the latest innovations in EV technology, of which there was no shortage on display – ranging from The Little Car Company's reinterpretation of the iconic 1929 Bentley Blower Jnr to the brand-new McLaren Artura and the immense Rolls Royce Spectre."
For businesses, the reservable functionality of all Optimus chargers means that fewer chargers can support a large number of vehicles. The lucrative profit-per-kilowatt offering gives power back to businesses. For instance, a large-scale venue could choose to support one in 10 parking spaces with EV charging. If the venue had a capacity of 200 vehicles, using Go Zero Charge's revenue calculator, charging an additional £0.30 per kilowatt at a conservative 20% utilisation (percentage of use in 24 hours – four hours and 48 minutes per day) could generate £66,759 in potential profit per year*. As EVs become the new norm, such a conservative estimate of utilisation is certain to increase on a yearly basis, offering even more money-making potential to businesses.
Unlike other companies which offer EV car parking solutions either cheaply or even free, Go Zero Charge gives its commercial partners 100% of their EV charging profits and only adds a fee per kW on top of each charge (post-installation). With a searchable network and reservable system, businesses, multi-dwelling apartment complexes, venues and more have full control over whether and when others can access each charger. EV drivers then pay for the kilowatt hours they use, providing a supplementary income for the Optimus charger owner.
All commercial partners gain access to the Go Zero Charge portal, an online interface which monitors every charging unit every 60 seconds, which parking bays are reserved and how much profit is being generated, including allowing businesses to determine profit margins by adjusting the additional charge per kWh for electricity. Furthermore, venues with private parking, such as apartment complexes, are free to open chargers to the public and generate additional revenue.
Users gain access to a wide range of advanced functions which provide a stress-free charging experience. Go Zero Charge's easy-to-use mobile app allows total peace of mind, as customers can visit any business, car park or venue knowing that a charger and space has been fully reserved and will be available upon arrival.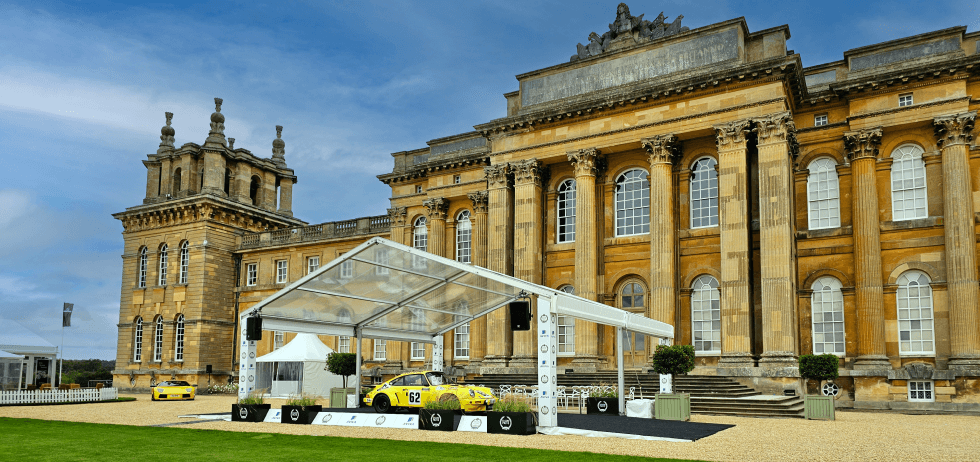 Go Zero Charge looks forward to returning to Salon Privé in 2024, but to find out about Go Zero Charge's forward-thinking approach to EV charging and profit-per-kWh proposition of the Optimus, call 020 813 80 800 today.
* Financial figures are for illustrative purposes only. Utilisation may vary. Example does not include costs for installation. Installation investment can be offered within the lease terms.