Go Zero Charge is proud to unveil its forward-thinking EV charging solution at voco Reading, part of IHG Hotels & Resorts' fastest-growing premium brand; voco hotels.
Located adjacent to Select Car Leasing Stadium, home of Reading Football Club, and just minutes off the M4, Go Zero Charge's software is powering two 7.4kW and two 22kW chargers at voco Reading, which has 201 rooms.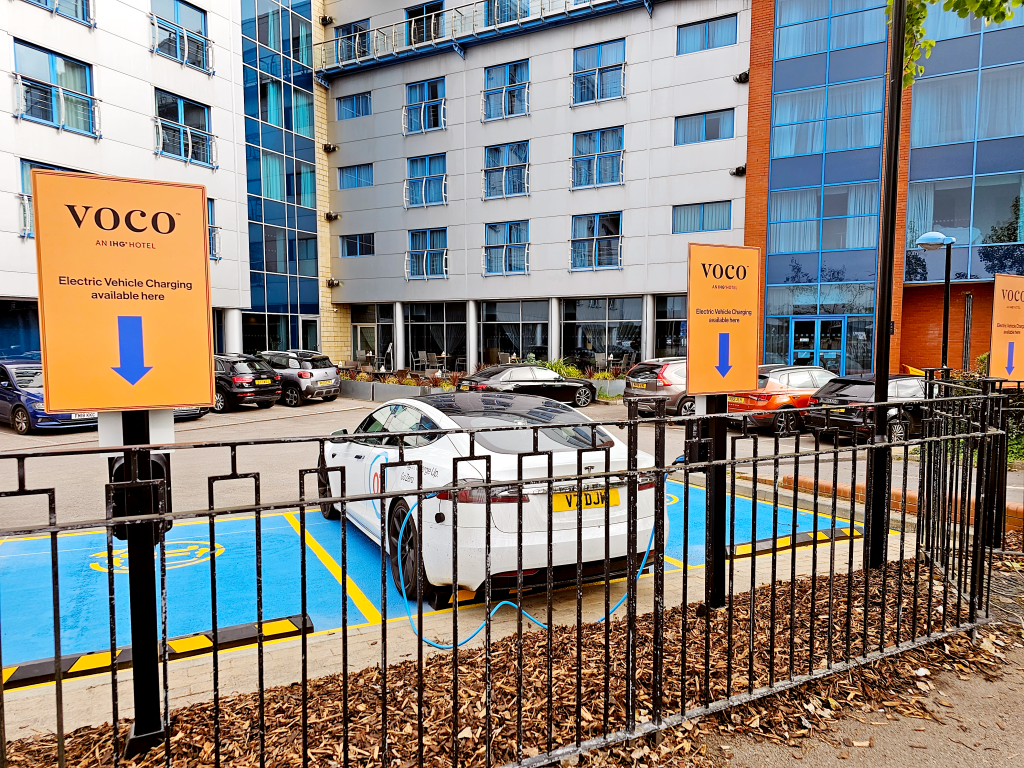 As with all Go Zero Charge commercial partners, voco Reading will receive 100% of EV charging profits. Unlike other companies which offer EV car parking solutions either cheaply or even free, Go Zero Charge allows its commercial partners to fully monetise EV charging and only adds 5p plus VAT per kW on top of each charge (post-installation).
As such, the health and reliability of every smart EV charger are just as important to Go Zero Charge as its partners. One of the unique features of Go Zero Charge's cutting-edge software, for example, is a built-in health check system that monitors every Optimus every 60 seconds.
David Wells, Chief Executive Officer at Go Zero Charge, commented:
"Businesses like hotels are perfectly suited to reservable EV charging. With a 7.4kW or 22kW charging unit, there's no need for customers to move their EV after half an hour to avoid idle fees. With Go Zero Charge's software, guests can reserve and schedule overnight charging by booking an EV charging space in advance, parking upon arrival and plugging their EV into the allotted charger, allowing them to enjoy their getaway with a fully charged EV waiting in the morning.
"With the 7.4kW or 22kW charging unit, hotels like voco Reading can cater to business people attending all-day meetings and guests staying overnight, who can reserve and schedule an EV charging space in advance, enjoy their visit with total peace of mind and leave with a fully charged EV.
"For maximum convenience and flexibility, a business could choose to install chargers set at 7.4kW and 22kW, which made perfect sense for voco Reading with their unique location attached to Reading's stadium and in a stone's throw of the M4."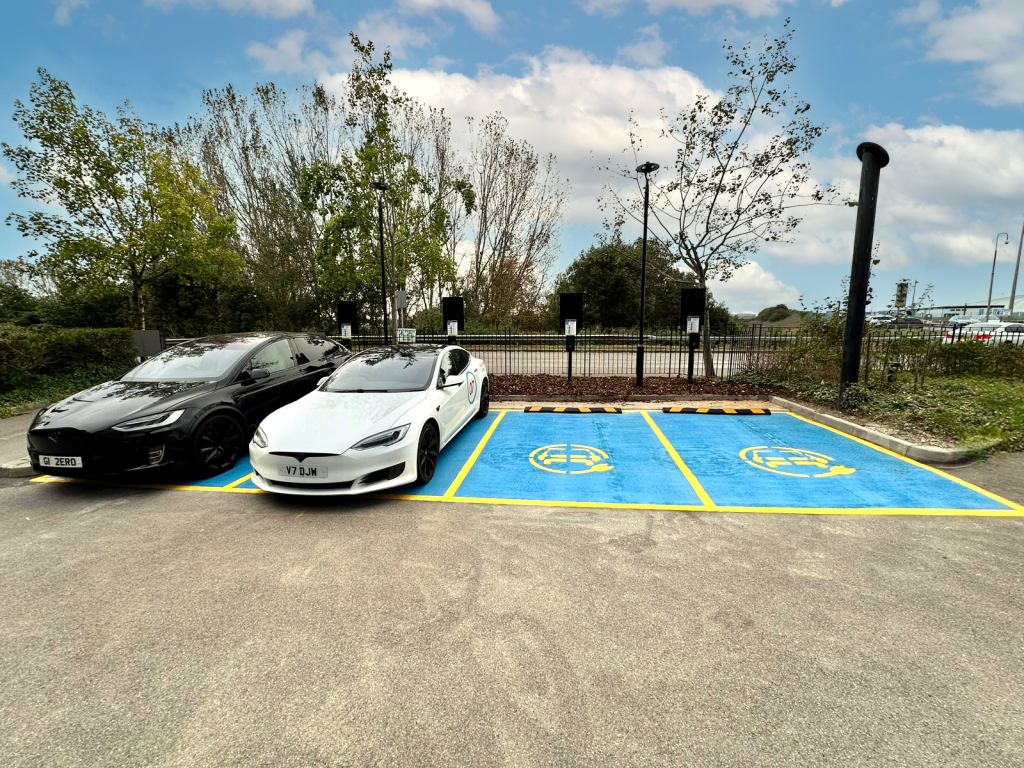 Ayman Elsafoury, General Manager at voco Reading, commented:
"voco Reading is passionate about sustainability and Go Zero Charge has great software to assist our guests who are making the decision to go electric. We were impressed by the 'heartbeat' – which means we don't need to worry about any issues – and the reservable functionality. Now, our customers who drive EVs can have great peace of mind that their EV charging space is definitively reserved."
At a time when the positive image of sustainability has never been more crucial, hotels can underscore their commitment to reducing carbon emissions and contributing to a greener future while providing a top-of-the-line smart EV charger, removing any inconvenience for guests and supplementing their stay.
With access to a searchable network and a reservable system, commercial partners of Go Zero Charge have full control over when and whether others can access each charger. EV drivers pay for the kilowatt hours they use, providing a supplementary income for the business operating the charger.